Home
New Cams
Europe
Germany
USA east
USA west
Canada
Oceania
Asia
Other Countries
Satellites
Web Zoo
Theme Cams
WildWeb Live cam
WildWeb Home
Impressum
Webcams USA west/ Wyoming
Pinedale,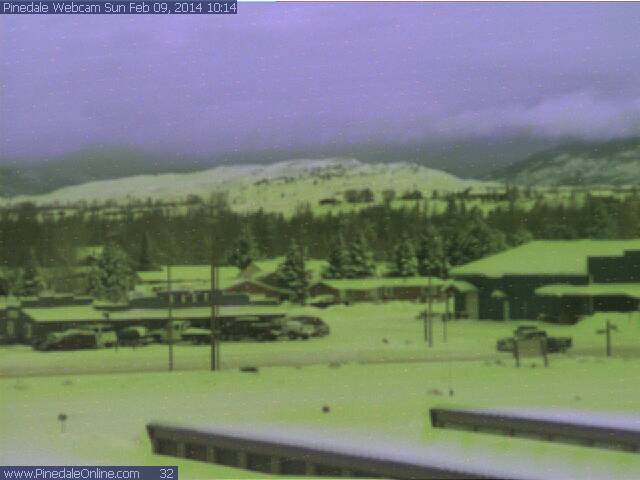 Wyoming View looking northeast towards Wind River Mountains. The Pinedale Webcam is mounted on the Pinedale Entertainment Center building, pointed northeast looking over US Hwy 191, at the Wind River Mountain Range and Jim Bridger Wilderness. The Wrangler Cafe is in the foreground. The building on the right is the NAPA Auto Parts building. Picture updates approximately every 3 minutes.
Albany-Wyoming. Wonderful landscape!. View of the Snowy Range and Laramie from atop White Hall in Laramie, Wyoming.
Lander- Wyoming. View of a garden, looking over the open range
Mammoth Hot Springs.Wyoming - A cam shot from the National Park Sservice's Albright Visitors Center.
Teton Mountains-Wyoming. Grand rocks! Very impressive!
Teton Mountains-Wyoming. A spectacular view from Jackson Hole.
Mammoth Hot Springs-Wyoming. Heisse Quellen sprudeln online!
Old Faithful, Yellowstone Park, Wyoming


Click image to visit site!
I have worked as a national park ranger on and off since 1985. My primary responsibilities have been to conduct walks and talks for visitors and to answer questions at information desks. The parks I have worked include the Everglades, Cape Hatteras, Cape Cod, Cuyahoga Valley (a little NPS recreation area in Ohio) and now Yellowstone.
My involvement with Web Design and development began while I was working as a ranger at Cuyahoga Valley. I created a new Website for them which was very well received. When the job of Web Coordinator came open in Yellowstone I applied and was unbelievably lucky to be selected for the job. After about 1 year of design and development work Yellowstone's Website was complete enough that I could start working on some of the more advanced content. Two nearly real-time WebCams went online this summer as did a QTVR panorama section that allows viewers to pan their way entirely around a scene (unfortunately not in real-time).
I would like to invite everyone to return to the Yellowstone Website, not only for WebCam images, but also as a way to learn about the countless fascinating resources of the first national park in the world. Take our online tours, read our scientific reports. If you find Yellowstone fascinating, return to our Website often to learn a little bit more.

Jackson Hole-Wyoming. Great mountain panorama
Jackson Hole-Wyoming. A resort cam. Specially when skiing season is near!. Eine Ski Cam

<!img src="pics/skyscraper.jpg">
/home/usa west/ utah