Home
New Cams
Europe
Germany
USA east
USA west
Canada
Oceania
Asia
Other Countries
Satellites
Web Zoo
Theme Cams
WildWeb Live cam
WildWeb Home
Impressum
Webcams USA west/ Texas




South Padre Island <!img src="http://86.123.249.197:10202/cgi-bin/faststream.jpg?" hspace=10 vspace=10 width=100 align=left alt="Romania webcam"> -Texas. View from the waterside. Controllable live stream
Granbury
-Texas. Controllable löake view
Dallas
-Texas. Grand view of the skyline
Port Isabell <!img src="http://www.meteo.physik.uni-muenchen.de:80/mesomikro/webcam/stadt/camera.jpg" hspace=10 vspace=10 width=100 align=left alt="Dubai webcam"> -Texas. Nice live stream from the waterside
Dallas <!img src="http://www.dafuser.dyndns.org:8080/__live.jpg?" hspace=10 vspace=10 width=100 align=left alt="Dallas, Texas"> -Texas. Lake Granbury
Matagorda
-Texas. Nice beach view. You have to scroll down the page
San Antonio
-Texas. View of the historical site "The Alamo"
Round Top-Texas.
Small town view

Port Aransas
-Texas. A beach cam





Rio Grande-see the river rolling throug Mission, Texas
Austin-live controllable view of Lake Travis, Texas
Corpus Christi-Texas. Great view of the harbour
Dealey Plaza Cam-Dallas Texas. Remember JFK
South Padre-Texas. A beach and a surf cam. Just scroll down the page
Dallas-Texas. Located just east of downtown Dallas at the Dallas Museum of Natural History, this camera captures scenic views of the city skyline, Starplex Amphitheatre, Cotton Bowl Stadium
Border cam "Eye in the Sky"
-Texas/Mexico. Watch the traffic south and north of the border
Austin
-Texas. An elevated view over Austin area
Austin cameras
-Texas. Great collection of 8 Austin places
The Alamo-place of historic gravity. Franciscan mission at San Antonio, Texas, the Alamo was the site in 1836 of a siege and massacre of Texans by Mexican troops.
Galveston
-Texas. The port. If there's a cruise ship in the harbor you'll get a real good look at it from here!
Galveston
-Texas. Nice beach view
Galveston <!img src="http://www.galvestonsurfcam.com/surfcam1/surfcam00001.jpg" hspace=10 vspace=10 width=100 align=left> -Texas. Some pictures of the surf! Eine Surf Cam
Dallas
-Texas, USA. Blick voll auf Downtown. Beeindruckend!
Surfside Surf-Cam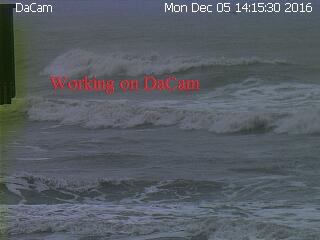 -Texas. Wilde Wellen im Golf von Mexiko
Austin
-Texas. Keine Longhorn-Cows, aber Mords-Wolkenkratzer!

<!img src="pics/skyscraper.jpg">
/home/usa west/ texas