Home
New Cams
Europe
Germany
USA east
USA west
Canada
Oceania
Asia
Other Countries
Satellites
Web Zoo
Theme Cams
WildWeb Live cam
WildWeb Home
Impressum
Webcams USA west/ California 2

Visit Yellowstone National Park in California
Tom Cawley, Web Coordinator of the Yellowstone National Park sends us some great pictures and informations about a wonder of nature. Diese Site birgt Bilder und Infos über ein echtes Naturwunder!
I have worked as a national park ranger on and off since 1985. My primary responsibilities have been to conduct walks and talks for visitors and to answer questions at information desks. The parks I have worked include the Everglades, Cape Hatteras, Cape Cod, Cuyahoga Valley (a little NPS recreation area in Ohio) and now Yellowstone.
My involvement with Web Design and development began while I was working as a ranger at Cuyahoga Valley. I created a new Website for them which was very well received. When the job of Web Coordinator came open in Yellowstone I applied and was unbelievably lucky to be selected for the job. After about 1 year of design and development work Yellowstone's Website was complete enough that I could start working on some of the more advanced content. Two nearly real-time WebCams went online this summer as did a QTVR panorama section that allows viewers to pan their way entirely around a scene (unfortunately not in real-time).
I would like to invite everyone to return to the Yellowstone Website, not only for WebCam images, but also as a way to learn about the countless fascinating resources of the first national park in the world. Take our online tours, read our scientific reports. If you find Yellowstone fascinating, return to our Website often to learn a little bit more.
University of Berkeley-California. Great live stream
Point Vicente Lighthouse Weather Cam
-California. Nice landscape around a lighthouse in Rancho Palos Verdes
San Diego-California. A live streaming cam. Just wait for the TV spot to finish, then you'll get a live view
Mount Cuyamaca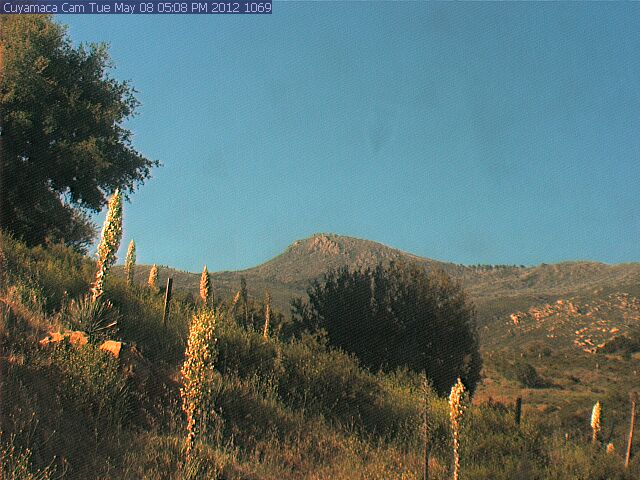 -California





Ventura County beach cam-California. An impressive beach view! Controllable
Laguna Beach Cam-California. Watch the waves roar in a live stream
San Diego Live Cams-California. Great! Several live streaming cams around San Diego area
San Francisco
-California. A view of the bay bridge
Los Angeles
-California. The LAX airport
Tahoe-California. images from atop the Snowbird double chair lift at Tahoe Donner Downhill Ski Area.
Berkeley Campus Cam-California. Some cute live streams!
La Avenues Live-someones filming realtime from out of his front window. Crazy but live stream. So lay back and enjoy
San Diego-California. Live stream. Great ocean view
Hollywood-Los Angeles. A live view of the world's most famous letters
San Bernardino- California. Live stream!
Downtown Los Angeles-California. Shopping area
Shamu The Whale- live stream of the famous San Diego Whale
Balboa, Newport Beach-California. A scenic village. Nettes Städtchen am Meer
Nappa valley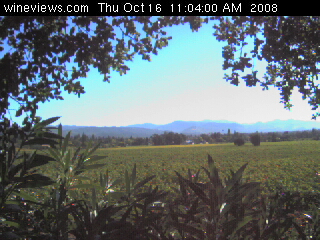 -California. You can watch the grapes grow
Lake Gregory
-California
Lake Arrowhead
-California.
Cuddy valley
-California. Nice landscape
San Francisco
-California. 4 cams showing wonderful views of the gate
San Francisco
-California. Live view of the Bay and Alcatraz. Die Bucht und die ehem. Gefängnisinsel Alcatraz
Grind Cam / Mühlen Cam
Paramount, California
Yosemite Valley
-California. A stunning view of the National Park's mountain. Erstaunlicher Anblick der Nationalpark Berge
Santa Monica-California.The pier - incl. lots of live! Der Pier mit viel Leben
Mono Lake
-California. Wonderful sky cam!
Mt Wilson
-California
Redwood
-California. Emerald Hills plus city
Lone Juniper Ranch
Gorman, California. View some Alpacas growing for sweaters :-). Hier wachsen Pullover ahem...Alpacas..
Catalina Island-California. Just a few miles off the LA shore. Great view! Wunderbare Sache mit Palme, Strand, Booten: zu wegträumen!
Hermosa beach
-California. A beach walk. Eine Strandpromenade
Hermosa Beach
-California. Great beach action. Jede Menge Leben am Strand
University of California-Berkeley, California. Live from Sproul Plaza, Dwinelle Plaza, ...
Santa Monica Bay-California. Blick auf den Pier und Pazifik. Super!
Los Angeles
-California. Midtown Skyline. Wie in LA Law :-)
Palmdale-California. Antelope Valley..uff..was für ne Aussicht!





Venice Beach-California. Wie immer: Palmen Meer, schöne Menschen, Strand...gähn!
Mt Sashta
-Siskiyou County, California. Bergpanorama
Redwood City
-California. Eine klasse Wetter-Cam
Lake Tahoe-California. Romantischer Seeblick auf einen berümten See
San Francisco
-wundervoller Blick auf die Bucht samt Alcatraz.
Fishermans Warf
-San Francisco. Der legendäre Touri-Treff vor Alcatraz!
ALAMEDASan Francisco Bay, interaktiv
Bay Bridge, San Francisco
-California.




<!img src="pics/skyscraper.jpg">
/home/ usa west/ california/ <!a href="california2.html" target="_top">california 2